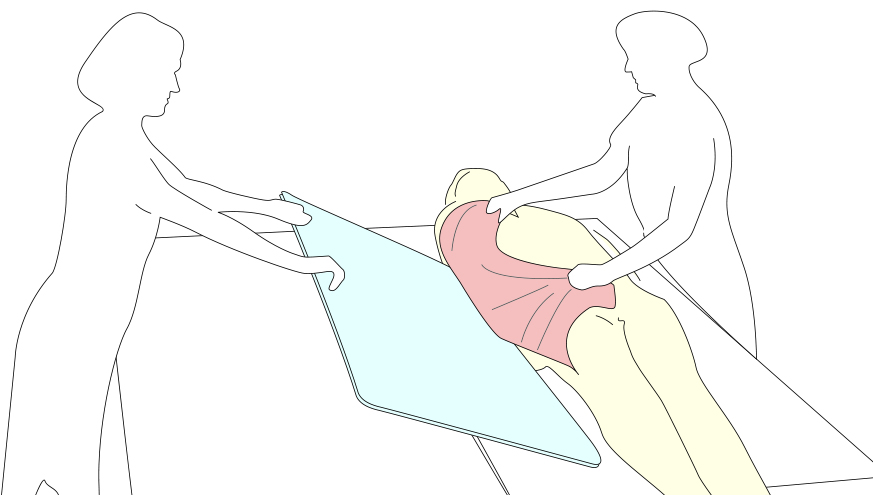 1. The drawsheet beneath the recumbent patient is first loosened on both sides and the receiving trolley is butted against the side of the bed. The person transferring the patient reaches across and grasps the drawsheet at the patient's shoulder and pelvic
level and slightly tilts the patient towards him/herself. The receiving person slips the edge of the PATSLIDE Patient Transfer beneath the patient who is then lowered.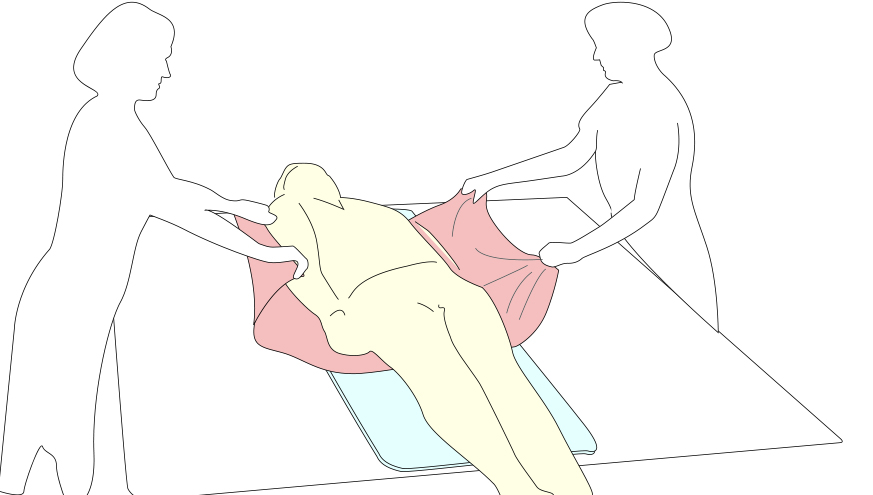 2. The PATSLIDE Patient Transfer is beneath the drawsheet and is resting partially on both the trolley and the bed, creating a smooth bridge. The receiving person grasps the drawsheet at the thoracic and mid-femoral levels and draws the patient towards
him/herself as the transferring person assists with agentie Iift. The patient slides comfortably and easily to the centre of the trolley.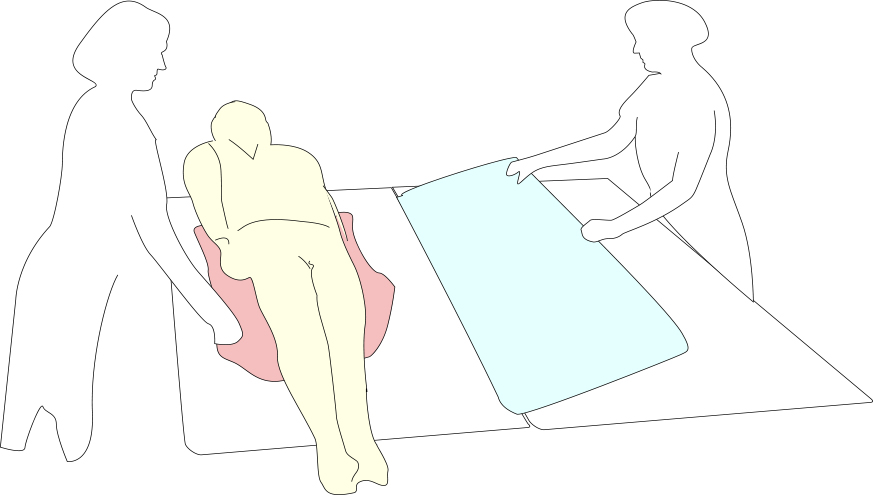 3. The PATSLIDE Patient Transfer is now gripped by the carry handle and withdrawn. The transfer has been completed and with a minimum of patient discomfort.
When you consider the number of patient transfers made daily and the effort involved, a PATSLlDE® becomes an essential part of hospital equipment in Wards, Casualty, Operating Theatres, Radiology, in fact, anywhere that speed and ease of operation is
needed.
PATSLlDE® not only makes the job easier and safer, but also reduces the risk of injury to nursing staff when transferring  patients.
The distress and discomfort that patients can experience when being transferred is eliminated.
PATSLlDE® has proven itself through daily use in hospitals around the world. This unique product has reduced the incidence of back strain occurring during patient transfer; a factor which previously contributed to many lost working hours and longterm staff disability.
PATSLlDE® is:
• Safe and easy to use
• Static Insulative
• Lightweight and Resilient
• Radio-Lucent
• Highly Impact Tolerant
• Easy to clean
• Maintenance Free
PATSLlDE® is not a lifting device and should not be used as such. The use of PATSLlDE® in any way other than as described is neither recommended nor approved.
Merken
Merken
Merken